Oneness | Circles | Spirituality | Religion | Science | Governance | Ontology | Alignment
Global Shift / Great Transition


INTEGRAL REALITY: BACKBONE FOR A COLLABORATIVE APOCALYPSE


Manifesto for a world that works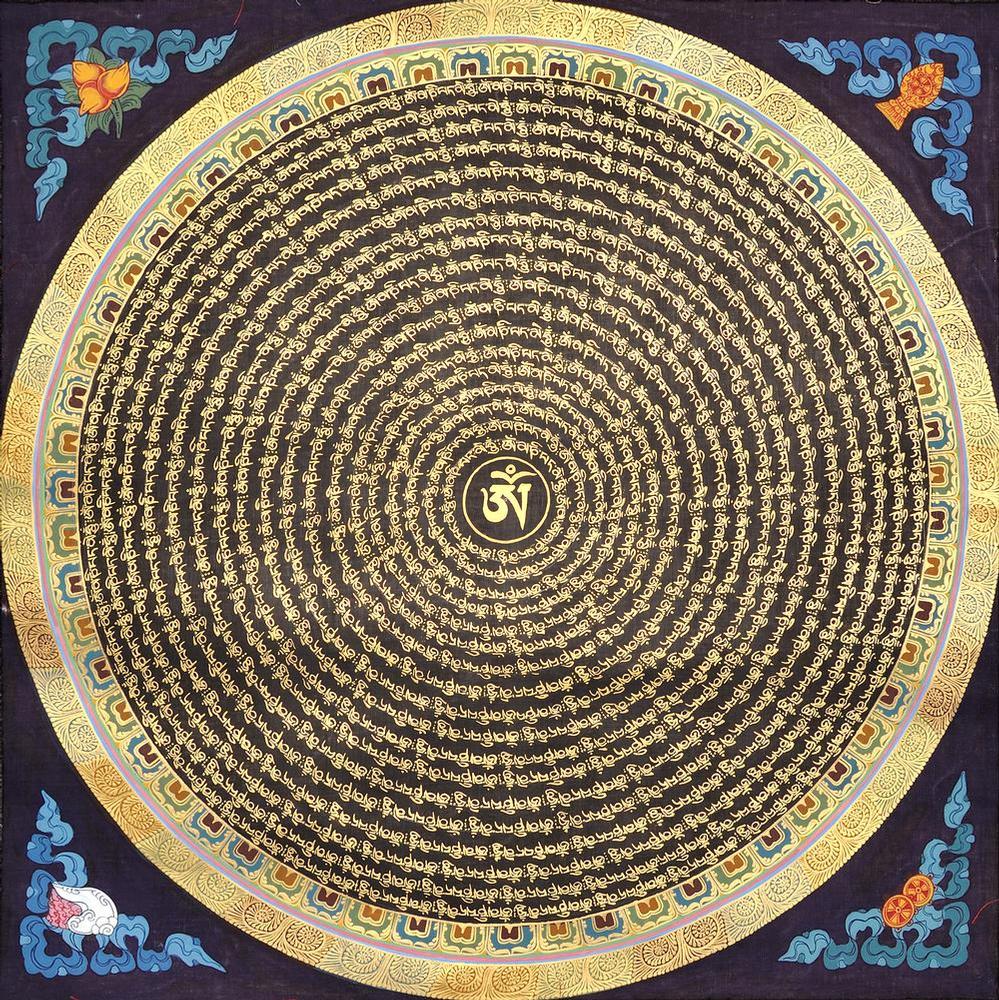 This manifesto offers a vision of a new world civilization grounded in "wholeness and oneness in all things". It is intended as a guiding blueprint for a new kind of collaborative social-change activism, grounded in the whole and interconnecting perspectives from across the entire spectrum of human experience.
It is written for imaginative and idealistic activists convinced the world is at a critical point of transition. It embraces the full range of human knowledge and understanding and has been influenced by thousands of innovative and creative individuals and communities from all over the world. It is a collaborative vision of human co-creation that spans every cultural sector, every type of science and all of religion and spirituality.
Within one integral framework, with respect for many creative projects and the spirit of high idealism, it suggests explicit and intentional ways that science (empiricism), spirituality (religion) and governance (democracy) can and should all interact together in a constructive integral web (network) of interconnected influences, in ways that can guide individuals and entire societies to their own highest and best destiny.
It is intended as a uniquely capable approach for addressing what today seems to be a wide-spread and complex crisis afflicting national and global civilization, by re-conceptualizing the way we humans make our collective decisions and govern our world. It harnesses the highest potentials of collective intuition and wisdom, while fully engaging across the spectrum with relevant sciences and all contingent influences.
But yes, of course, this broadly integrating ambition immediately raises many critical questions. Isn't this just a naive or repressive religious vision? How can this work? Religion, you might say, is at best a confused and controversial subject, and in the west, church-state separation has been essential to our success. And yes, of course, it's true that most people see religion and science as antithetical, barely related to one another and perhaps even opposites. It's not possible, you might be convinced, to "be religious and scientific at the same time." Isn't that right? "And you are hoping to introduce this confused mishmash into the critical context of politics and governance? How can this overreaching and controversial conjunction possibly help move us forward?"
This manifesto on integral reality is intended as an answer to that question. These points are a brief review of this integral approach, which we propose to unpack in greater detail:
Oneness is the common framework of all things (explain how and why this is true, introduce the concept of "ontology", cite tradition and visionaries)
Science and spirituality arise within the same framework of oneness (explain how)
Religion is a "local" or culture-specific interpretation of a universal spirituality grounded in oneness (explain how and why this is important)
This oneness is a workable and correct framework for interconnecting all religious and spiritual groups through common ground (show how)
This same oneness also contains the full spectrum of scientific and "system" ideas needed to resolve the most pressing and dangerous issues facing the human community (show how, based on integral ontology and system science)
Oneness and wholeness contain an inherent guiding ethic for collective deliberation (oneness is the key to reconciliation of many apparent contradictions because oneness contains a global ethic that is consistent with religion, secular humanism and science)
Collective deliberation in this context creates a link across levels from the high abstraction of oneness to the details of any specific issue at the local level
INTEGRAL GOVERNANCE
This manifesto not only suggests this idealistic and comprehensive is approach is possible, but finds precedents for these approaches throughout history and in the present day. The world is ripe for change. Current politics are fractious and fragmented to a dangerous degree. Not only do our political leaders fail to work together successfully (as per the gridlock in the USA), but their failure to adequately address many growing world problems (economic inequity and instability, global warming, the challenge of globalization versus nationalism, etc.) is making the world an increasingly dangerous and unstable place. The spirit of misunderstanding fuels the spirit of suspicion and mistrust. Issues are complicated and multifaceted. Yet limits to human cognitive capacity leave us confused and arguing, like the famous parable of the blind men and the elephant. Today global complexity and the multi-faceted and interconnected nature of important issues threaten a kind of inflammatory social paralysis, that we see exemplified in the gridlock of the US Congress. Today, America society is the blind men and the elephant multiplied by 100,000.
Yet at the same time, beautiful and potent new ideas are arising all over the world. New visions of human potential, new scientific insights into reality, and a rising common call to illuminated and holistic community are emerging. Taking many different forms, and emphasizing different aspects of human potential and need (spirituality, ecology, economy, organizational change, co-creativity) these emerging new perspectives embody common factors that invite interconnection.
We are conceiving the broadest kind of collaborative alliance, intended to span the entire range of human differences, within the single integral context of an underlying primal unity or oneness that has been understood by philosophers and mystics since the beginning of civilization.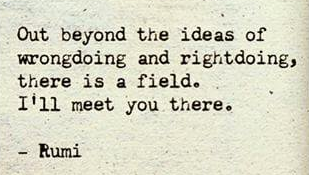 We are supposing the world is at a kind of tipping point, recognizing that something new and innovative must emerge, recognizing that the old ways are failing us. Millions of us know we have to find a way to respond. We have to engage all our resources and all our capacity. We need to call on all our skills and knowledge -- and indeed on "the better angels of our nature".
Led by those better angels, we should be contacting activists and concerned groups of all types, inviting them into a single "resonant field" for collaborative discourse. Just as reality itself involves "everything connected to everything else", so are the collective problems we face in national and global culture interconnected. At the core of this work can be a simple covenant or social contract, a simple bond of mutual respect and co-creative listening, as human beings anywhere step into a common pool of co-creative deliberation to help guide the human community -- locally and globally -- into its own best possibilities.
THE POWER OF CIRCLE
The activist network proposals conceived and designed within this framework are grounded in the ancient principles of "resonant council circle". They are convergently guided towards common center and resolution through the simple fact and principle that "circles have centers", as MIT Professor William Isaacs affirms in his book "Dialogue and the Art of Thinking Together" ("Dialogue is a conversation with a center, not sides").
This is a powerful and generic principle which we amplify and clarify though formal methods of collective deliberation and the mathematics of network science. Understood within this framework and approached in a humble and cocreative spirit, the people of the world CAN resolve their endless fragmented and accusatory bickering on every subject imaginable and begin to come into constructive and creative resonance across all boundaries and divisions.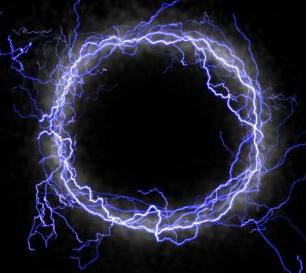 The power of circle is not a new idea. But what is emerging today is a clarified realization that this this power can extend beyond traditional holistic intuition and into formal principles of hierarchy and convergence and collective decision-making. We are learning how to do this today, in small groups, often under the guidance of expert facilitators and conveners -- and as this work continues, we are learning the basics of expanding this methods across borders, into 'intersector collaboration" -- and from there, sustained over the internet, into geographically dispersed locales. As we perfect these methods, and the spirit of this work becomes more widely understood and recognized, it is reasonable to suppose that a powerful and primal movement for idealistic social change can emerge.
Since this idea is so deeply intuitive and natural, and has emerged repeatedly in diverse cultures throughout history, it seems reasonable to suppose that in this model, we are unfolding a natural form of universal alliance. Yes, for now, it may be true that people are doubtful, they are suspicious, they have been habituated to bad manners and insults in a secular political context -- but there is a strong counter-hunger in the world, for "conversations that work", for ways people who have never met in person can begin to interact in constructive ways.
In the spirit of the old Christian spiritual, perhaps there can arise a deep natural force that will make it possible for "the circle to be unbroken". These below quotes from recent articles introduce these ideas as they are generally understood by this growing international movement and community.
April 19, 2006


Eternal Ring: The Power Of The Circle


http://goo.gl/nAZhNv

There are many reasons for why a gathering of people in a circle is powerful. A circle is a shape that is found repeatedly throughout the natural world, and it is a symbol of perfection. We recreate this perfect shape when we join others to form a circle. Being in a circle allows us experience each other as equals. Each person is the same distance apart from the next participant, and no one is seated higher than or stands apart from others in a circle. From tribal circles to the mythical round table of King Arthur, the circle has been the shape adopted by gatherings throughout history.

The circle is acknowledged as an archetype of wholeness and integration, with the center of a circle universally understood to symbolize Spirit - the Source. When a group of people come together in a circle, they are united. This unity becomes even more powerful when each person reaches out to touch a neighbor and clasps hands. This physical connection unites thought and action, mind and body, and spirit and form in a circle. Because a circle has no beginning and no end, the agreement to connect in a circle allows energy to circulate from one person to the next, rather than being dissipated into the environment.

Like a candle used to light another candle, the connection with spirit that results when one person joins hands with another is greater than if each person were to stand alone. People who take part in a circle find that their power increases exponentially while with the group. Like a drop of water rippling on the surface of a pond, the waves of energy produced in a circle radiate outward in circular motion. While one person may act like a single beacon that emanates light, a circle of people is like a satellite dish that sends out energy. There is power in numbers, and when the commitment is made by many to face one another, clasp hands, and focus on one intention, their circle emanates ripples of energy that can change the world.

The Next Evolutionary Step: The Power of Circle
http://goo.gl/ceeUkU

We hear a lot about the anxiety people feel during these uncertain economic times, when long-held systems are breaking down and new ones are not yet visible. A discomforting chaos comes along with these breakdowns, but we can also see them as breakthroughs, where an opportunity for a new, stronger order can emerge. In that sense, it's a very exciting time, when things can really be different. This applies especially to women, who, unlike any previous time, now have an opportunity to take their rightful place in the new order as leaders. Depending on the choices we make, we will either evolve to a higher level of consciousness or devolve and regress to old outdated but familiar structures.

As we go through this social transformation, how can we feel secure when the ground beneath us is shifting? How can we stay clear and centered when all around us is ambiguity? In our interconnected and interdependent work, security lies within our positive connections to others, in being part of a community. From these positive connections, we women have an opportunity to realize our collective power to impact the things around us; we can be agents of change if we stick together.

How do I get there from here? Start a power circle.

When I was in Australia doing research for my book Iron