This essay presents a comprehensive thesis and blueprint for social change organized through a concept of universal oneness and centerpoint. It is intended to support collaboration across all social sectors within a single "resonant" context.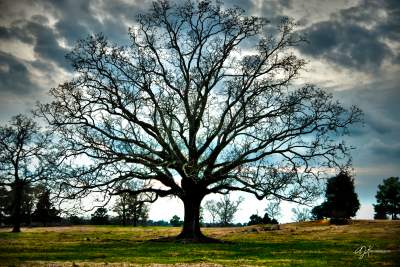 It outlines the development of a transformative social movement based on co-creative agreement, and reviews many details regarding the emergence of an enlightened and idealized democracy supported through internet communications.
The thesis is based on the proposition that all human understanding can be seen as derived from within a single universal ontology, a single container, a single framework, a single concept of "The One".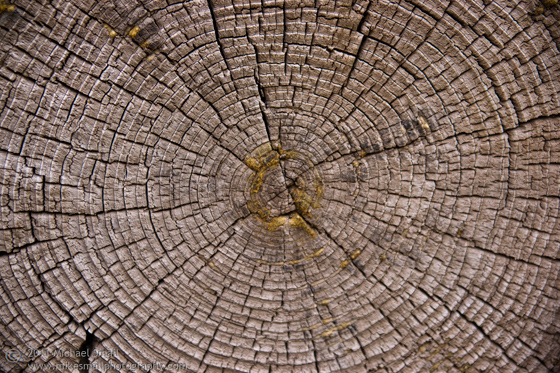 BABEL
The basic theme of the essay is absolute wholeness and bridging differences within that wholeness. The objective is the synthesis of a universal spirit of collaboration.
There is no doubt that the world today is facing a myriad of unprecedented issues and problems which can only be successfully addressed though a broad spirit of collaboration. These problems certainly include weather and climate issues, ecology and environmental issues, energy resources, population and economic inequity -- and many others. These issues are often overlapping, interdependent, and fraught with a high complexity that absolutely resists simplistic solutions.
Yet we must ask ourselves -- are we working together successfully to take on these challenges?
Today, many people would say no -- and affirm that the differences and misunderstandings between us are far too often deadly. This proposal suggests a blueprint for developing a collaborative unity of spirit in the context of national and global differences, taking a form that embraces science, religion and spirituality, and is grounded in the essence of reality itself.
RESONANT SEMANTICS
Emerging from a conjunction of ancient wisdom and enlightened new-world spirituality, the concept of "resonance" has taken hold in popular culture. In a world where communication is mediated through language, and human differences and "diversity" are dangerously fragmenting national and global culture,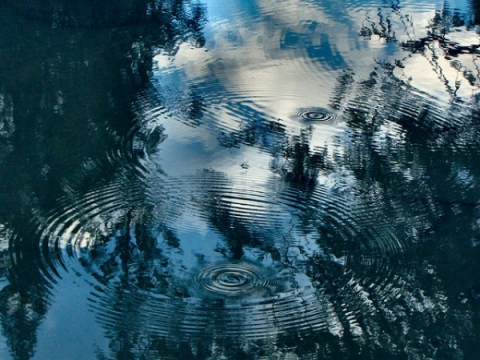 how can people reasonably hope or expect to work together effectively? It seems that today, in so many ways and in so many contexts, we humans are failing to cooperate successfully. In this essay, we are exploring the concepts of resonance and "resonant semantics" as facets of a broad trust-building process that can help fuse the distinct cultural and demographic groups of the world into effective working alliances.
In our explorations of "group process" -- a broad subject that embraces themes like dialogue and deliberation and collective decision-making, and any sort of formal or structured method for successfully convening the wisdom and intelligence of a group of people -- there is much to be learned from the ancient concept of "circle".
In his book "Dialogue and the Art of Thinking Together", MIT Professor William Isaacs offers a profound definition. "Dialogue is a conversation with a center, not sides". The approach taken within this project follows this insight, and draws its inspiration from indigenous cultures and council circles, from Quaker deliberation, and from any method of convening human beings in a context of diversity and possible disagreement, in ways which promote harmonious and constructive interaction.
"In the ART, the stability of conceptual learning is achieved by division of labor between two processing subsystems: attentional and orienting subsystems. An attentional subsystem is responsible for storing activity patterns into long-term memory. When perceptual (bottom-up) and conceptual (top-down) signals are sufficiently similar, they generate resonance in the attentional subsystem, which supports memorization of current network activity. Conversely, a mismatch between perceptual and conceptual signals triggers the activation of the orienting subsystem, which sends a global reset signal to the attentional subsystem. The reset signal temporarily disables the currently active concept node and forces the attentional subsystem to search for a new node. If there is no category node that matches the input, a new concept node is dedicated to learning the current input pattern. In other words, activation of the orienting subsystem indicates that the network encounters a new input pattern. An orienting subsystem operates as a novelty detector, and it prevents the recoding of old memories when confronting new input. Thus, the orienting subsystem ensures the stability of old memories and simultaneously enables the acquisition of new ones."

http://journal.frontiersin.org/article/10.3389/fpsyg.2016.00139/full
The notion of "resonant semantics" has emerged within this context. Though of course it is true that languages are based on a generally shared pool of common word meanings, every person on the planet has their own "private dictionary", from which they draw their personal understanding of what words mean -- and very often, by extension, what some other person means by that word. If I interpret what you mean by a word in terms of what I mean by the word, we may immediately misunderstand one another, perhaps in pejorative ways.

We have to learn to listen -- to fully receive the "intent of the other" -- to fully tune our interpretation of what is spoken or written to the intent of the speaker or writer. This is a skill emerging new leaders must cultivate. The spirit of group resonance in an authentically trust-based context liberates the powers of co-creativity. When we truly listen to one another across all boundaries of difference, the true power of collective intelligence can be liberated and the genius of the human spirit empowered throughout the world.

CO-CREATION AND TRUST

In a context of tension or disagreement, where difficult or controversial subjects are being considered, the experience of "group resonance" emerges from a trust-building process based on mutual respect and co-creation, and may lead to a profound and new ideas that work for everyone involved. Skilled mediators and facilitators will suggest that to best contribute to a challenging group discussion, participants should do their best to understand what other participants mean by the words they use, and should not presume that your meaning is their meaning. If in doubt -- or in anger -- inquire. Probe. Engage in dialogue. Take the time to drill down. Ensure that real understanding is taking place.

This practice promotes the constructive experience of resonance. In a resonant context, disagreement is OK, and very likely creative. You and I might disagree on some point -- but if we truly listen to one another in a co-creative way, we have a good chance of coming up with some entirely new approach that works for both of us.

ONE TREE, CENTER EVERYWHERE

In this model, human social organization takes the form of a tree or a vine. Like the trunk of a tree, the center of human social organization is replicated at multiple levels (individual, small group, large group) -- much like the flow of sap through the trunk of a tree or a vine out to its branches. This framework is not centralized in a traditional sense. There is no "one single centerpoint" or any single top-down point of control (e.g., the base of the trunk, the top of the tree). The framework instead is "multi-level" where every branch or level has its own center -- just like real trees do. In this sense, the framework is "omnicentric" -- not "top-down" or "bottom-up" but both ("both/and" rather than "either/or"), as ancient and modern mystics have described, with "center everywhere".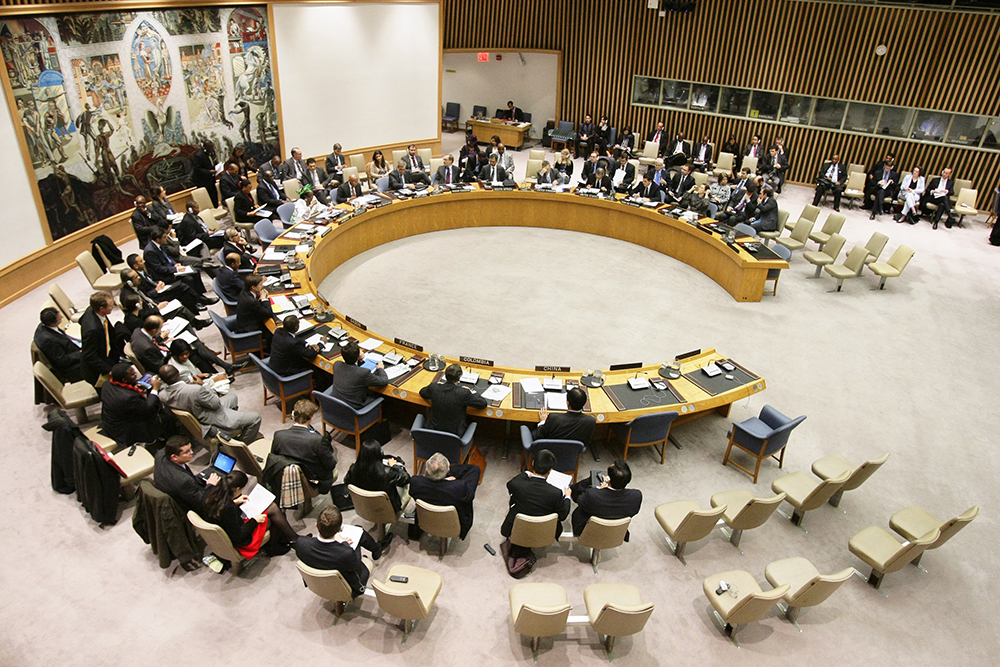 In brief summary, these guiding principles include the following:
All ideas and concepts in the human mind, regardless of culture or context or purpose, emerge as distinctions within a common universal form of being or oneness (such as "God" or "Tao"). This motivated act of distinction creates "duality" -- difference -- which can lead to disagreement, misunderstanding and war.

Throughout history, this oneness has been described by philosophy, religion and spirituality in many different terms and is the fundamental concept of most religions of the world.

This common universal oneness is "the whole" and is "absolute". All "parts" (of anything) or "locales" or "regions" or "sub-sets" that may arise in human thinking are "relative" to this one universal and absolute all-inclusive center.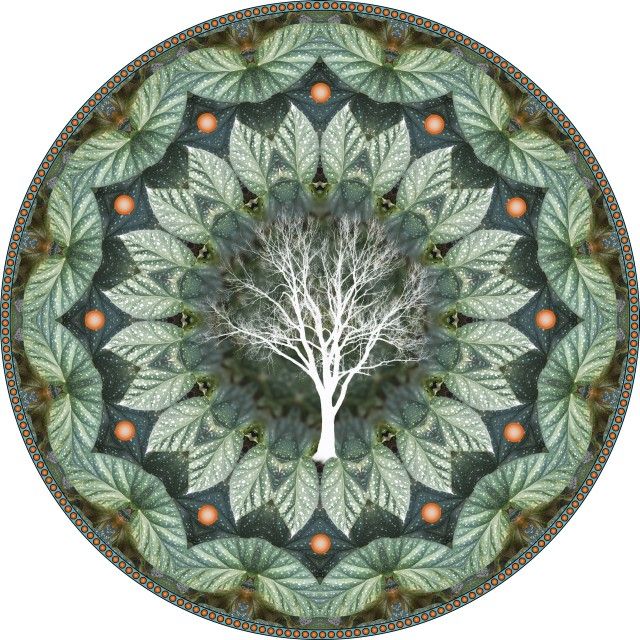 THE PERFECTION OF DEMOCRACY
This point of view leads to the possibility of refining or perfecting the process of democracy. Perhaps the question is "Can we humans be guided by the whole to wisely serve the whole -- in ourselves as individuals and in all our relationships and in the whole?" We are supposing the answer might be "yes."
Every issue, every concern, every division or difference, every conceptual or actual distinction that supports or enables disagreement between people or groups emerges from within this universal form, and can and most properly should be reconciled within this oneness, in a process that preserves alignment with the absolute center and the absolute whole.

This process can be organized as a network and supported over the internet, in a way that recognizes local and regional independence within a single integral context and wholeness. This creates the possibility of an "electronic people's congress" which could operate at all levels of social organization.

Toward a More Perfect Union. Think Global, Act Local. E Pluribus Unum. Out of Many, One.
Links on origin.org
Spectrum: symbolism and the nature of abstraction
Bridge: perennialism
Many/One: database of guiding quotes
Wikipedia references
Plotinus on Oneness
Transformative social change
Saturday, August 19, 2017, 5:15 PM PST
This essay and internet framework begins to offer the outline of a vast project that no one person can possibly hope to complete. It is at once a design and a call to action, and might be understood as a culmination of history and evolution. It is so entirely inclusive and composite that it might be reasonable to understand this intention as a kind of summa of history, a composite drawn from the entire collective enterprise of history. It is an abstract compilation of what we humans have accomplished thus far, gathered from an array of separate disciplines and brought into focus as an idealistic activist design for the transformation and healing of national and global civilization.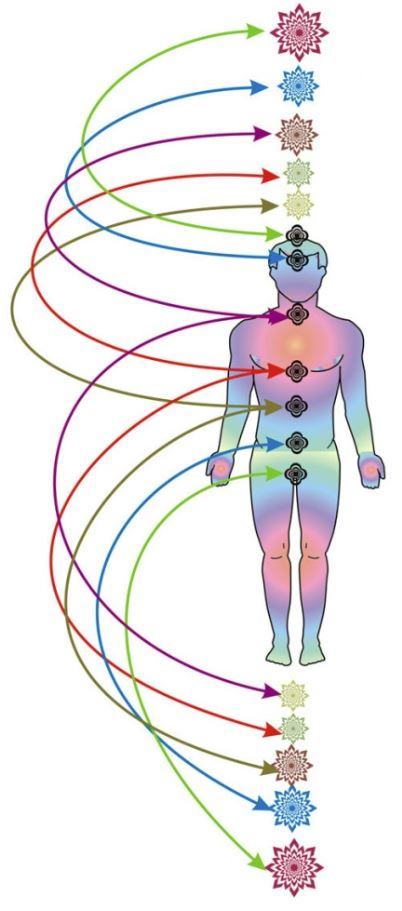 ALIGNMENT
We are are calling forth a new era in human experience -- a "shift" -- a "great transition" -- a "revolution in higher consciousness". This shift involves every facet of human life, and is grounded in the individual through a profound personal realization of the wholeness and oneness that throughout history has been understood as spiritual or religious. Today, the power and implications of this realization are emerging in ways that are also consistent with science. This convergence has profound implications for governance, social organization and democracy.
The extension of this same individual wholeness to the members of a group or of an entire society begins to bring that entire society "into alignment" and into "resonance". If one human being can do it, so can others. If many find this enterprise interesting and worthy and feasible, we are opening the way to profound cultural shift.
THE ONE
We are awakening to a simple unification of world religion and spirituality. What has been throughout history and evolution highly complex and apparently conflicting is converging all over the world

towards something simple and unified in its essence. Religion and spirituality everywhere is about oneness -- perhaps unknowable or inconceivable itself -- yet still recognized as the highest container and framework for life and truth and energy and everything we know or can know. Today, this same oneness or unity or wholeness is merging with our scientific understanding.
IDEAS EMERGE WITHIN THE ONE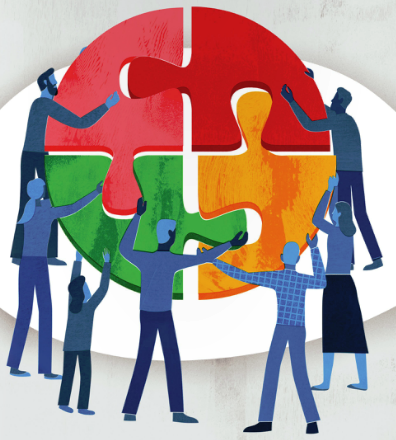 In the context of this One, we are unfolding a profound central integration of ideas, based on the emergence of a "universal ontology" reminiscent of the Mathesis Universalis of Leibniz -- a single philosophic and analytic framework that defines the origin and structure of every imaginable concept, in a single universal language grounded in the principle of "distinction" -- the smallest possible atomic unit of difference.
This thesis is grounded in a theory of concepts developed from the principle of distinction, and proposes that all human ideas and concepts emerge from within the One as distinctions or composites of distinctions that serve human intention in some way. This is a "constructivist" approach to semantics and meaning, suggesting that all ideas and concepts are "assembled" from distinctions, as "integral cascades of distinctions", in ways we can explicitly know and understand.
This approach is intimately consistent with mainstream and fundamental computer science. Though the integral and holistic aspects of this project are "revolutionary", the underlying fundamentals are extremely simple, and can quickly be explained to almost anyone.
A UNIVERSAL THEORY OF CONCEPTS
In brief:
A distinction is some small difference or dimension of reality we can perceive and name and perhaps measure.
All concepts -- scientific or religious, empirical or abstract -- are made from or contain specific distinctions.
All distinctions arise within oneness under the drive of some ad hoc or local motivation and purpose/need/intention.
Concepts are essentially "stipulative" and serve the intentions of the person using them, taking a specific form in alignment with those intentions.
Distinctions become part of a loose social contract if they are broadly useful.
Social agreements can be formed around these definitions to enable the collaborative interactions of society, but there is no one absolute all-purpose taxonomy of reality.
Concepts are inherently "discrete" and reality is inherently "continuous". Concepts are at best an approximation.
Concepts are "holons" -- an inherently "Janus-faced many/one". Every concept is an abstract "whole", composed of those nested and implicit distinctions which are its inherent "parts" and its meaning.
The "levels of nesting" inherent within any concept characterize the process of abstraction, which occurs within a hierarchical spectrum ranging from concrete and specific to abstract and universal. A taxonomy is such a "hierarchy of abstraction", as it ranges up levels of abstraction from particular concrete instances to broad general categories.
All concepts, in any language, are formed this way, as composite units (holons) of implicitly nested (contained within the holon) distinctions.
All conceptual form, and all ideas, take this same general and universal form -- a broader containing abstraction which has as its "parts" its inherent implications.
Though this universal Rosetta Stone of semantic interpretation, all understanding can be rendered absolute fluent.
Within such a framework, human collaboration and intercultural harmony has some hope to flourish. The entire human enterprise can be "brought into alignment" in collaborative resonance, as each individual human being aligns their own existence and mind and mind with the universal center of